All rights reserved © SBHS


Unghundsklass tikar 2004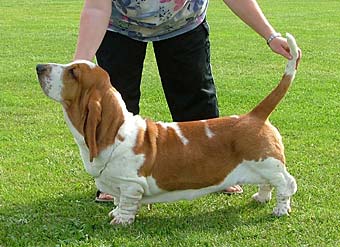 Nr 20 Sleepwalker´s Gunhild
Ukl 2
Corr bite Nice type Good head, expr & profile Nice neck & ear setting slightly flat fore chest Straight shoulder a bit short upper arm Nice fore feet A bit flat chest with a bite of flanging Good top & under line Would like a bite more angul. Balanced movement Would like longer steps.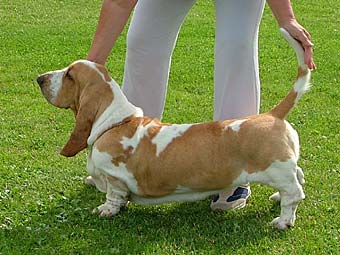 Nr 21 Swede Sun´s Cherry
Ukl 1 Hp
Corr bite Nice type I like her head Nice expr & eye colour profile Nice neck & fore chest Regular ribs Good front feet More shoulder angul & upper arm. I like a bite more rear angulations Balanced movement slightly paddling in front Nice bitch She needs more time to filling.