All rights reserved © SBHS


Valpklass tikar 6-9 månader 2004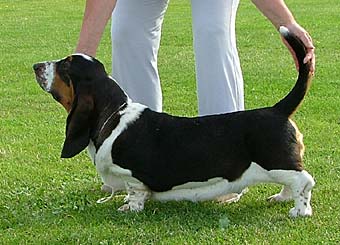 Nr 2 Swede Sun´s Garbo
Valp 2
Nice type corr bite Would prefer slightly longer and narrow should Nice profile Beautiful neck Quite well pronounced fore chest A bite soft in shoulder Which could be more angulated And upperarm could be longer Good feet regul. chest A bite more angulations In movement a bit cowhocked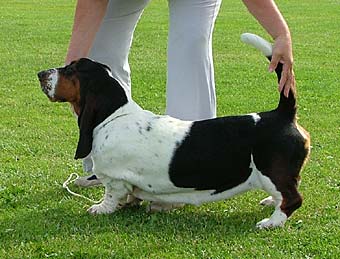 Nr 3 Swede Sun´s Geisha
Valp 1 Hp BIS-valp
Very nice type corr. bite. Nice head Feminine A bit more chiselling in scull eye could be darker Very nice neck regular chest development shoulder could be a litter more angulated and upper arm longer right front foot a little out beautiful underline & topline very nice angulated moves nicely for age.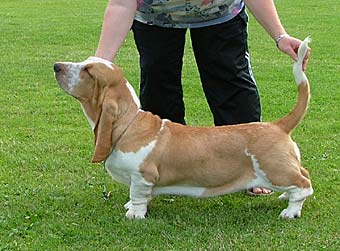 Nr 4 Sleepwalker´s Herta-Helga
Valp 3
Nice type corr. bite Nice feminine head A bit flat in skull Nice expr. And eyecolur Very nice neck Good ears Well pronounced fore chest straight shoulder Very short upperarm Good front feet ribs are short and flanked Good topline Beautiful rear And balanced movement because of the front.