All rights reserved © SBHS


Öppenklass hanar 2004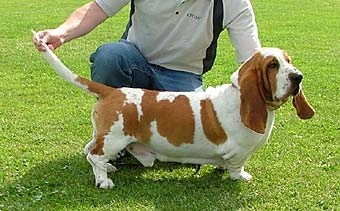 Nr 7 Cray-Tall´s Gatto Blanco
Ökl 1 Hp
Corr bite Nice dog difficult to judge he is not a custom to the ring. A bit heavy head Nice expr Nice neck Regular chest development could have more shoulder angul and longer upperarm Good front feet solid topline Nice rear When he wants he can move quite nicely Could do well if trained.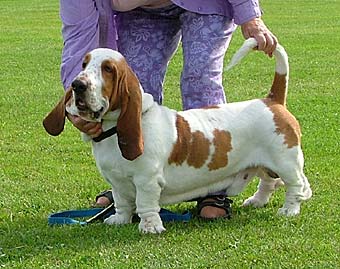 Nr 8 Ebbazz Marcoolio
Ökl 2
Regular type a bit (course ?) for my taste. A bit heavy head Nice neck A bit flat fore chest and ribbing Short upperarm & straight shoulder front feet turn out to much but strong Good top & underline could use more angulations Movement is short steps because of the lacking angulations.