All rights reserved © SBHS


Championklass tikar 2004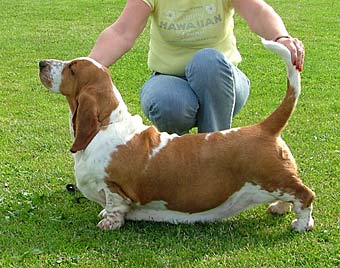 Nr 23 Such Honeycar´s Nameless
Chkl 2 Hp Btkl 4
Corr bite Very nice type Maybee a bit overweight Beautiful eye colour & expr nice profile & ear setting arching good neck well developed fore chest nice front feet could have more shoulder angul & upper arm slightly short ribbing nice rear & top line slightly heavy front movement but still balanced.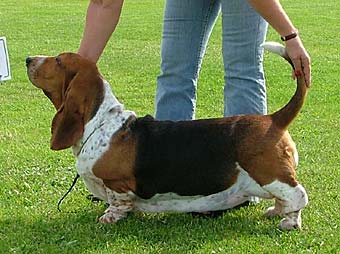 Nr 24 SV-02 Norduch Honeycar´s Old Mill
Chkl 1 Hp Btkl 2
Corr bite lovely bitch very much my stile. Elegant substansful overall balanced good head lovely neck very good fore chest medium shoulder angulations & length of upper arm Good ribbing Strong rear lovely top line Balanced side mover covering well the ground Excellent bitch.
Nr 25 Such Nuch Sleepwalker´s Dorothea
Deltog ej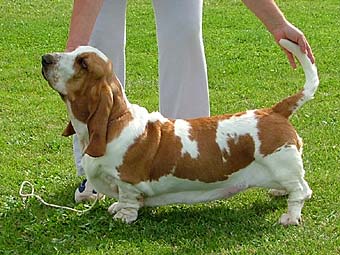 Nr 26 Such Nuch Svch Swede Sun´s Kajsa
Chkl 3 Hp
Corr bite Nice type very nice head & expr Nice lips & profile Good neck & ear setting Regular fore chest shoulders could be more angulated & upper arm longer Good front feet regular ribbing could use a bit more rear angul all in all balanced Today a bite more go-wants
Nr 27 Such Nuch NV-03 Nordv--3 Swede Sun´s Vivan
Deltog ej