All rights reserved © SBHS


Valpar 6-9 månader tikar 2003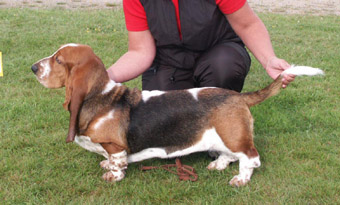 Nr. 2 Affection´s Just in Time
Valpkl 2
Head need more stop. Good neck. Slightly heavy in shoulder. Top line level. Good length of rib. Movement close behind slightly wide in front.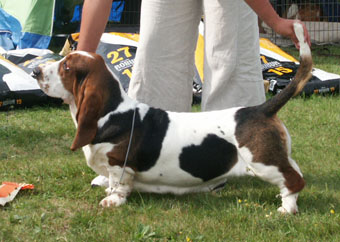 Nr. 3 Affection´s Just Like a Queen
Valpkl 1
Open macked tri. Nice head slightly spoiled of lack of stop. Nice leathers. Good neck, level top line. Well made hindquarters. Good length of rib. Moves close behind and slightly wide in front with head rised.

Nr. 4 Swede Sun´s Cherry
Valpkl 3
Good bite. Nice head and expression. Shoulder placement slightly forward. Good ribcage. Level top line on the move. Hindquarters slightly straigt in stifles. Toes in on the move.