All rights reserved © SBHS

Veteranklasstikar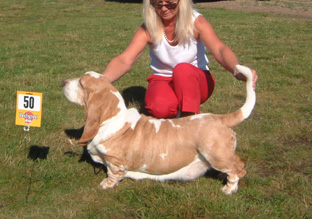 Nr 50 SUCH,DKUCH Honeycar's Jeanatzy
Vetkl 1 Hp Btkl R BIS-veteran
Lovely looking lemon and white bitch with pleasing ex??????. Excellent teeth for age. Good length of ears well turned in. Deep chest. Good bone. Tight shoulders. Good ribcage. Good topline. Correct tail carriage and moved very, very well for a veteran bitch.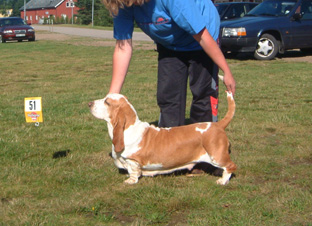 Nr 51 Tuff-Tuffens Astrid
Vetkl 2 Hp
Average size with ample bone. Kind expression. Good strength of foreface. Exellent ear carriage. Quite sound. Good ribcage. Slightly rising topline. Correct tail carriage. Didn't moved freely but she was enjoying her self like a veteran should.