All rights reserved © SBHS


Juniorhanar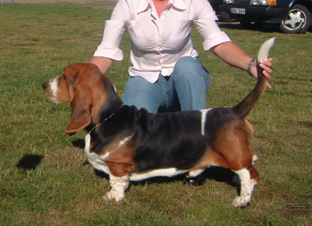 Nr 2
Bazett´s CM Bellman
Junkk 2
Good boned tricolor dog. Dark eye. Correct bite. Level topline. Little loose in schoulder. Good ribcage. Moved a little closed behind.
Nr 3 Swede Sun's Vilmer
Deltog ej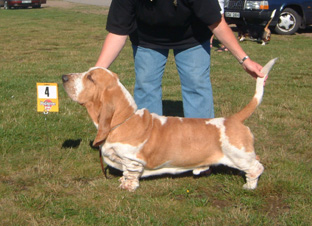 Nr 4 JWW-02 Swede Sun's Vincent
Junkl 1 Hp Bhkl 2 BIS-Junior
Very handsome red and white young dog. Good strength of foreface. Correct bite. Prominent chessbone. Good bone and substance. Level topline. Moved very well. But would like a darker eye.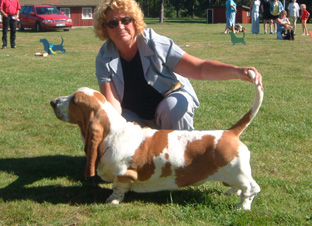 Nr 5 Swede Sun's Xlnt
Junkk 3
Red and white with ample wrinkles. Good length of ears. Well turned in. Good tail carriage. Slightly rising topline. Could have moved better.