Veteranklass hanar 1999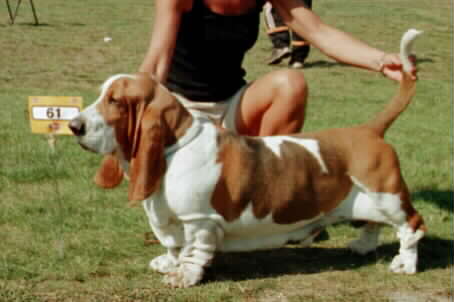 Nr 61 CHEERWOOD`S LUCKY LAD
Se championklass
2 Vetkl HP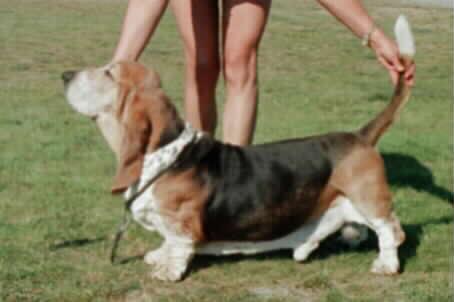 Nr 66 ALANDIAS INTACT INSPIRATION
3 Vetkl HP
10 year old tricolour dog, nice outline, lovely chissled head, exellent piqture of the breed when stucked still tight, looks a true gentleman, moved well for this treat.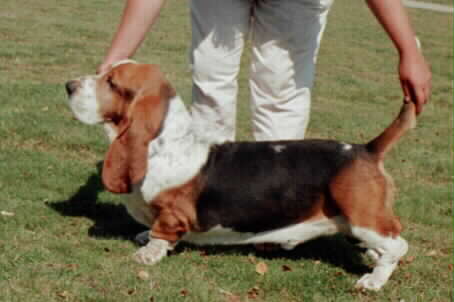 Nr 67 BAZETT'S SJÖMAN
6 Vetkl
8 year old tricolour, good maskulin head, good tight shoulders and feet, nice ribs, nice level topline, he moved well.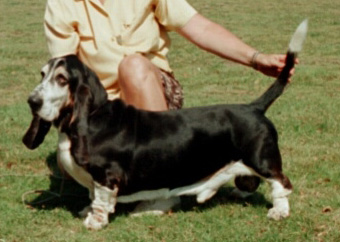 Nr 68 SLÖMANS ROCKY BALBOA
1 Vetkl HP 3 Bhkl BIS-1 Veteran
10 years old black blanket, well proportioned, nice tight front, good length, still holding his topline, exellent bend of stifle, moves very well for his age.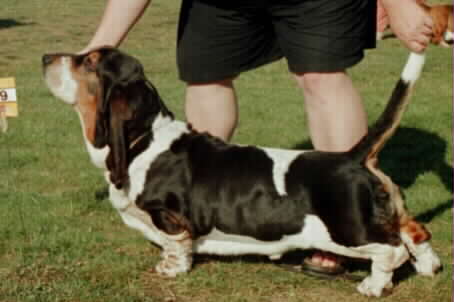 Nr 69 SWEDE SUN'S YMER
4 Vetkl
7 years old black blanked nice condition, nice shiny coat, well musculed, tight fore and aft, good tailcarriage, moved well.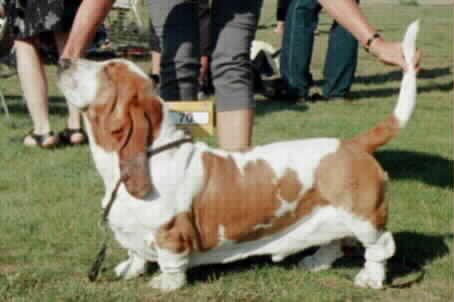 Nr 70 SWEDE SUN'S YVAN
5 Vetkl
Large 7,5 year old red & white, nice expression, good furnishin, maskulin troughout, looked well for his age, unfortunalety moved wide in front.