Juniorklass tikar 1999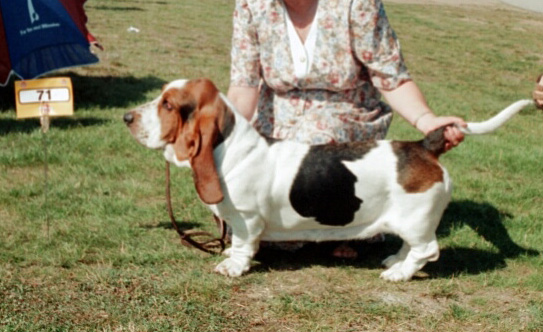 Nr.71 AFFECTION´S RAY OF LIGHT
10:a
Smart broken tri, well presented, in good konditions, nice feminine head, eye could be a little bit darker, good topline, moved out and home, need time to mature and to drop a little.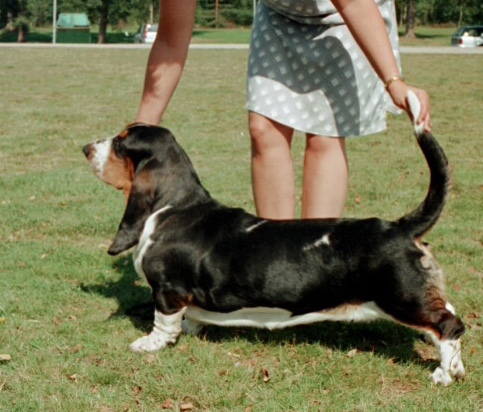 Nr. 72 AFFECTION´S RED HEART GIRL
7:a
Black blanket bitch of good lenght nice neck and shoulders, good bone feet need to be tighter, good level topline, nice back end moved well.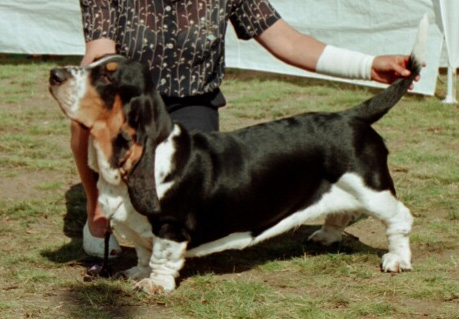 Nr. 73 AFFECTION´S READY FOR LOVE
5:a HP
Black blanket with good feminine expression, nice chisseled head, good dark eye, good depth of chest, nice even front, ribs fine, topline tends to rise a bit, prefer better bend of stifle, she needs to settel on the move.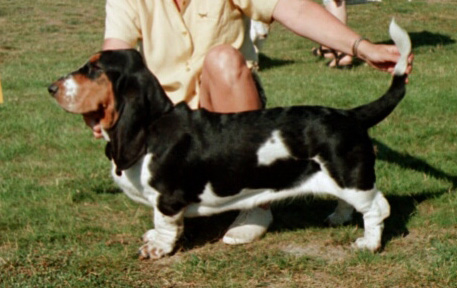 Nr. 74 BAZETT´S FELLINA
8:a
Smaller type black blanket who needs to mature, movement was irratic and she tends to tuck herself up which does not help her topline.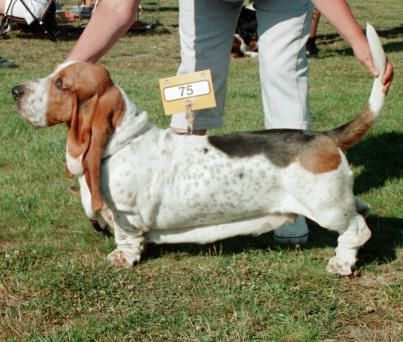 Nr 75 CRAY-TALL´S DIEU DONNÉ
6:a HP
Well finsh broken tri, lovely feminine head with good fernishings, good strong keel with nich type front, well boned plenty of wrinkels, good ribs, topline ok, needs to extend of the back end, moved true.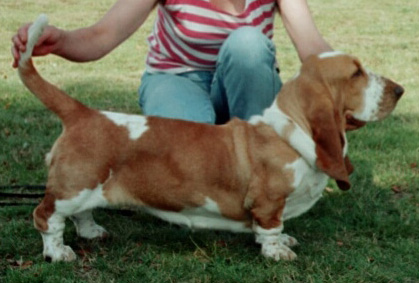 Nr 76 TUFF-TUFFENS DAGMAR
4:a HP
Young red & white good, feminine head, nice front, good tight feet and shoulders, ribcage fine, topline level, could do with a little more bend of stifle, needs to mature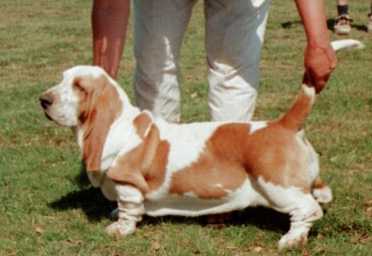 Nr. 77 TUFF-TUFFENS DORIS
3:a HP
Red & white bitch well of fore bone, good lay back of shoulder, nice deep keel, good topline, could do with a little more length, moved well.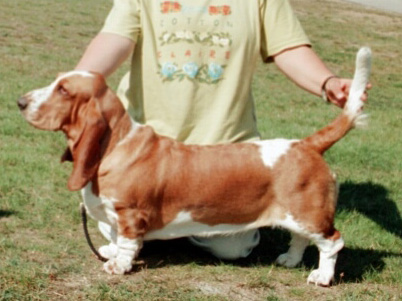 Nr. 78 WHITE DYNAMIT´S DORIS DAIM
2:a HP
Nice red & white bitch, nice chisseled head with feminine expression, good leathers, long reach in neck with good keel and sound front, nice tight feet, good ribs nice topline, good breedtype when standing, moved well and true.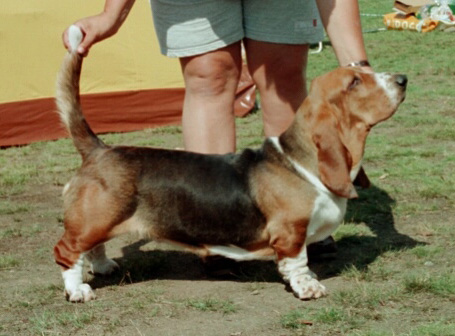 Nr 79 WHITE DYNAMIT´S SOFFI PLOPP
1:a HP 2 Btkl BIS-1 Junior
Very nice tricolour bitch, very feminine, exellent breedtype, well chisseled head with occiput, showing good rech of neck, nice front, good tucked in shoulders, good level topline with muscular back end, applebottomed, moved very well, My Type.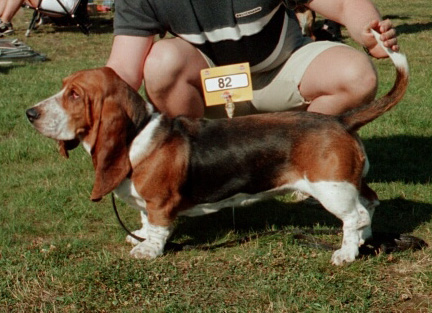 Nr 82 Groebas Cleopatra
9:a
Small tricolour girl showed in nice condition, nice shiny coat, good feminine expression, needs a little more bone in front, little too much daylight underneath, needs more bend of stifle, topline tends to rise moved ok.