Championklass tikar 1999


Nr.105 BAZETT´S MURKLAN DELTOG EJ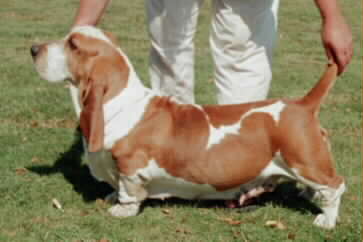 Nr 106 BAZETT'S TAKE A CHANCE
5 Chkl
Red & white of small type, yet in proportions, lovely expression and feminine head, front ok, moved wide, good ribs, topline tends to rise a bit, prefer more bend of stifle, moved ok from behind.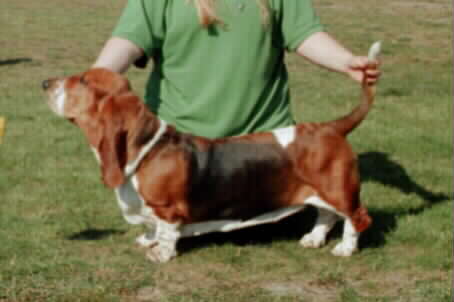 Nr 107 BAZETT'S WENKE
3 Chkl HP
Tricolour bitch lovely type impressive when stood, good breed type, lovely tight front, exellent length, could ask for a better bend of stifle and ribcage.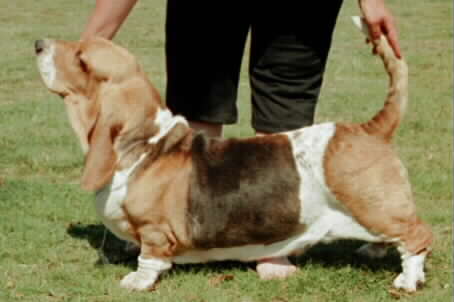 Nr 108 BUTTERFLY
6 Chkl
Large trivolour bitch of nice type, good expression & head, nice neck, good tight front, feet need to be tighten and attention to nails, carrying a bit too much weight today, she rolled on the move.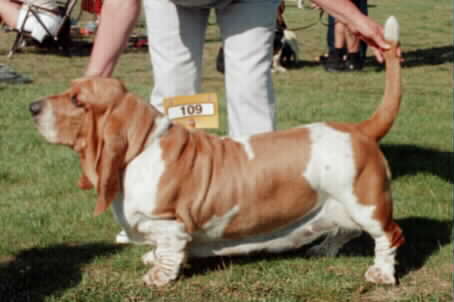 Nr 109 QUICKCARD'S GOOD FUTURE
7 Chkl
Very large & heavy red & white bitch, would prefer a more fem.expression, neck ok, should a little forward, ribcage fine, weight made her roll on move this affected her movement.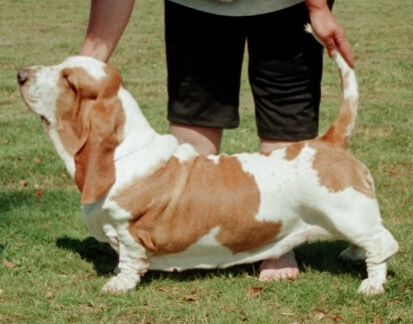 Nr. 110 SLEEPWALKER´S BOTILDA
1 Chkl HP 3 Btkl
Nice bitch overall from express to soundness, good front, nice feet, ribcage fine, topline good, nice applebottom, plenty of drive from her rear, locked well.


Nr 111 SWEDE SUN´S LOVISA DELTOG EJ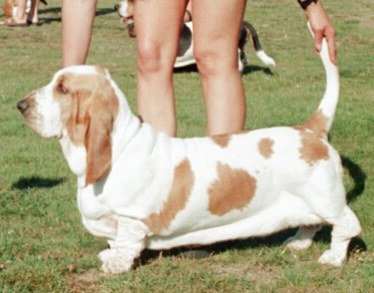 Nr. 112 SWEDE SUN´S ÄLSA
2 Chkl HP 4 Btkl
Large red & white bitch in proportion, nice head and expression, good shoulder and chest, would have preferd tighter front feet, good body length and ribs, nice back end, moved with drive a little wide in front when coming.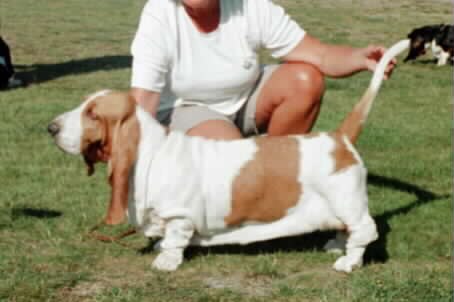 Nr 113 SWEDE SUN'S ÄLVIRA
4 Chkl HP
Feminine red & white nice expression, good fernishings, nice leathers, good neck, nice dept of keel, good ribs and length, back end ok, could be tighter in front, did not move so well.