Championklass hanar 1999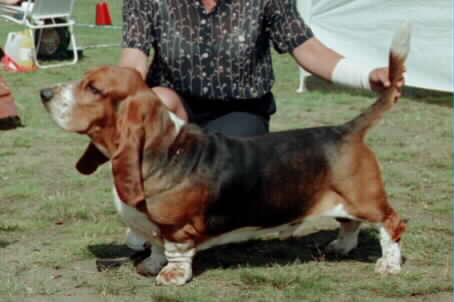 Nr 55 AFFECTION'S DARK WORRIOR
6 Chkl
Lovely hound, exellent head and expression, good chest, nice ribcage, exellent topline, good front altrough moved a little wide, nice muscular back-end, would prefer a better turn of stifle, well pouched hocks, moved with drive.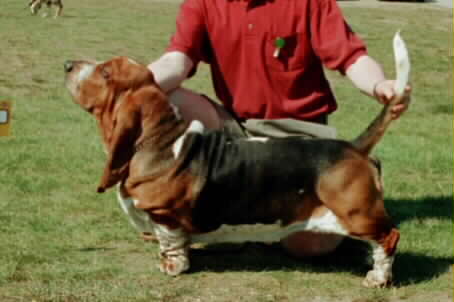 Nr. 56 AFFECTION'S DOGGYMAN
9 Chkl
Nice tricolour dog, well boned, little too much weight, prefer more sternum, good ribs, weight makes him look a little cobby, moved well a little wide in front.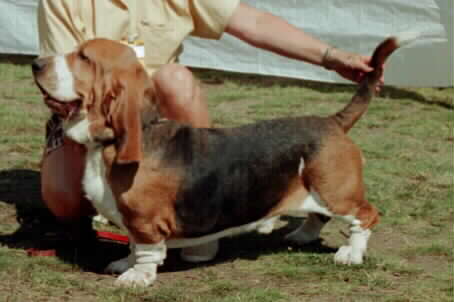 Nr. 57 AFFECTION'S ELEGANT MAN
7 Chkl
Mature hound with good outline, good breedtype with nice reach of neck, well set shoulders, feet tight, good length, nice back – end with a good bend of stifle, moved very well, would prefer a slightly more barreled ribcage.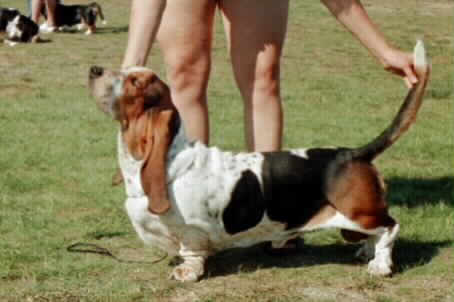 Nr. 58 AFFECTIOS FOREVER YOU
8 Chkl
Good overall type, very sound, well musculed, shown in good condition, pleasent chissled head, nice piqture of a stallion hound, moved very well.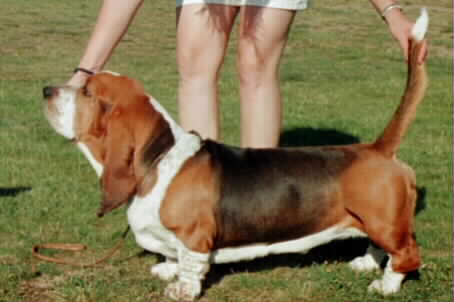 Nr. 59 ANACONDAS KALLE KAFFEGÖK
5 Chkl HP
Nice tricol, nice length and overall substance, good maskulin head,long neck, well laid-back shoulders, good barreled ribcage, straight topline, good turn of stifle with well pouched hocks, moved true and with drive.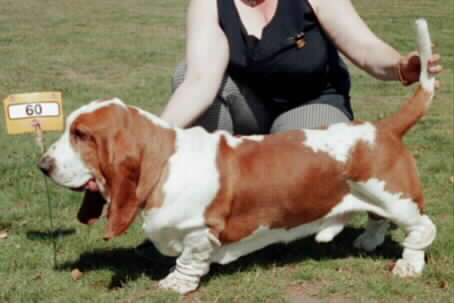 Nr. 60 BAZETT'S TWISTMAN
10 Chkl
Well musculed red & white hound, plenty of substance, well furniched troughout, would prefer more depth of keel and a little tighter feet, good back end, good tail carriage, moved ok.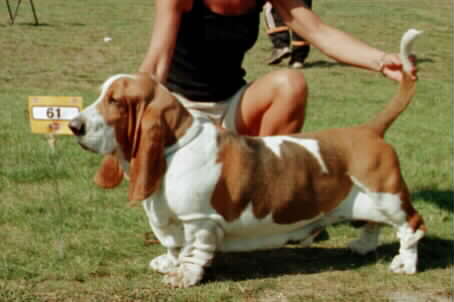 Nr. 61 CHEERWOOD'S LUCKY LAD
3 Chkl, 2 Vetkl HP
Nice type, good maskulin head, well chissled, nice reach of neck, good depth of chest, well boned, tight feet, good shoulders tucking in to well barred ribcage, exellent length, good level topline, good breedtype when dtucked  moved well.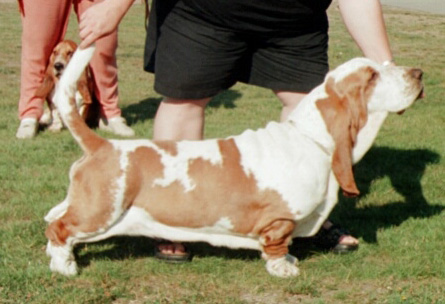 Nr.62 SWEDE SUN`S CEDRIC
2 Chkl HP 2 Bhkl
Large red & white, good length a bone, good expression, nice outline, well worthy of his championtitle, felt his front could be a little tighter espessialy the left side, moved ok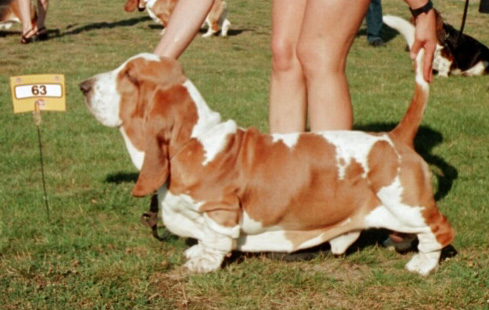 Nr. 63 SWEDE SUN`S ÄLBERT
1 Chkl HP 1 Bhkl BIS-1
Well boned red & white 2,5 years, lovely outline, well set shoulders, plenty of bone and keel, very tight, nice ribcage, topline good, nice back end, well muscular, with well pouched hocks, with good turn of stifle, used his good back end to advantage on the move.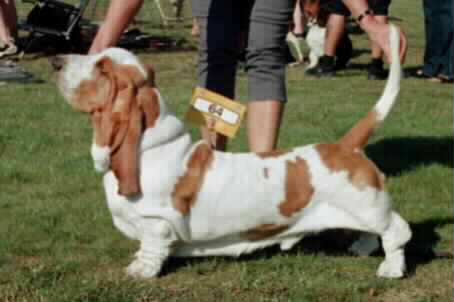 Nr.64 SWEDE SUN'S ÄSKIL
4 Chkl HP
Red & white hound of exellent length, good overall, impression when standing, nice chissled head, good neck and front, long well barreled ribcage with a very level topline, nice turn of stifle confident to extend the back end, moved ok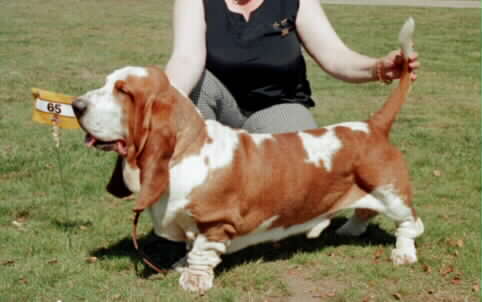 Nr. 65 TRIPICIA WHITE BOURBON W SWITHER
11 Chkl
Heavely furnished red & white, very maskulin looking with long nice overall piqture when standing, neat front, big bone with well knockeled  feet, good ribcage, very nice back end, needed to move with more.