Avelsklass 1999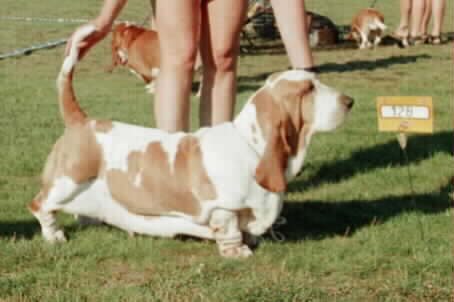 Nr 128 SWEDE SUN'S CARMEN
1 HP,BÄSTA GRUPP
All red & white group, very strong in type, good fronts coming trough, very much a type and one that is ttypical of the breed.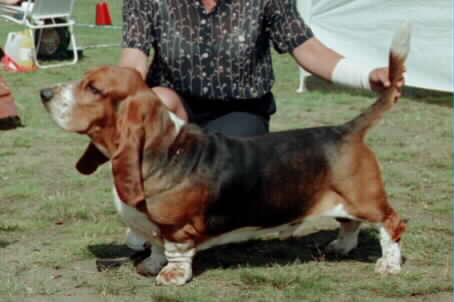 Nr 55 AFFECTION'S DARK WORRIOR
2 HP
Type strong troughout all tri, deferniativ stamp, some striking hounds in group.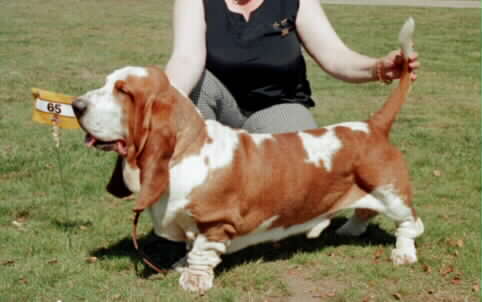 Nr 65 TRIPICIA WHITE BOURBON W S
3 HP
Mixture of colours and type line not so strogly shown trough prog, though some very nice shown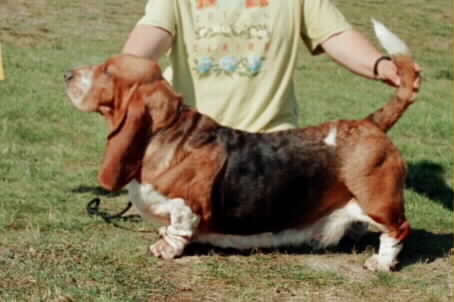 Nr 126 GRAZIELLA
4 HP
This group is a mixture of both colours, could see the line moving on but not as distinctive as other groups.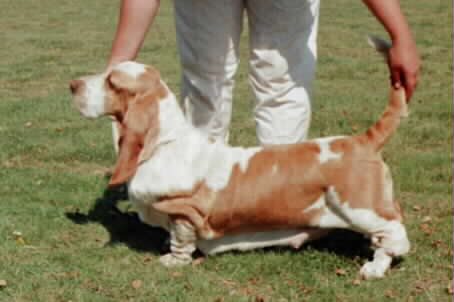 Nr 102 TUFF-TUFFENS ANJA
5:a
Stamp not so strong on young group, nice quality there is no definiative type produced.